Classes and workshops listed on this page are for information purposes and are not vetted by ACTRA Manitoba.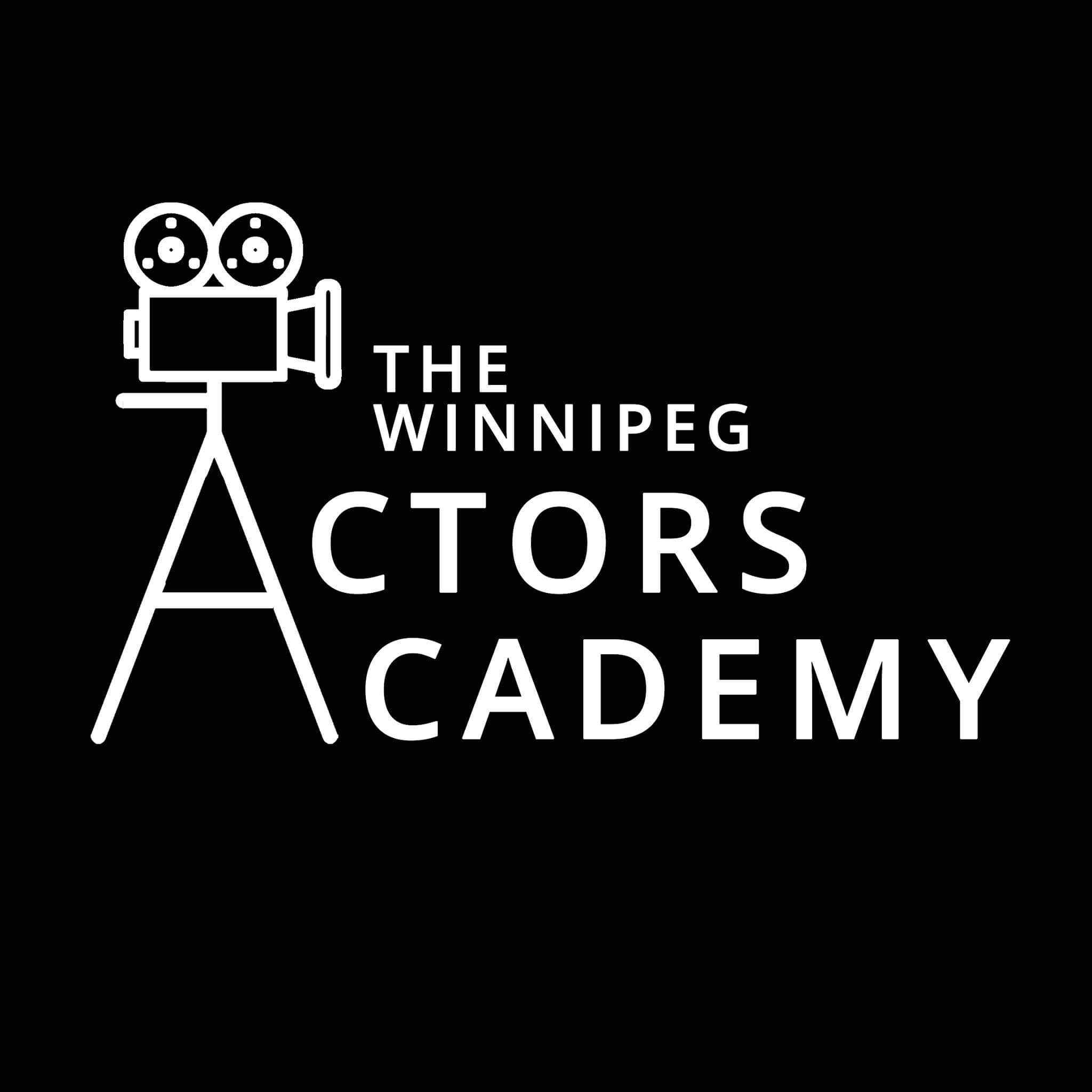 The Winnipeg Actors Academy is proud to be an innovative acting school that offers a new approach to classic techniques, for students both young and young at heart. We're committed to providing students with incredible learning opportunities through training, classes and special events never before offered in Winnipeg, and connecting with casting directors from across North America, hosted at reputable locations throughout the city of Winnipeg.

For the acting veteran, you'll receive specific technical training based off of legendary theatre practitioners and improve your ability in developing a character, connecting with your body and bringing characters to life in a more authentic way. If you're new to acting, you'll be immersed in a brand new world of creativity, freedom and personal expression and discover the joys of improv, the stage and making choices.

In addition, The Winnipeg Actors Academy also offers services such as self-tapes and voice-over recordings.

Visit our website or send us an E-mail.




Expressions Film Studio is a locally owned and operated professional film acting school for children and teens. Our classes are structured to teach the fundamentals of acting. This includes auditioning, scene work, set etiquette, and improvisation. In addition to these skill sets, the classes are also geared to inspire creativity, promote confidence, develop a sense of self, and improve team building skills.




Onalee Ames Film Studio has turned out thousands of film professionals in its 20-plus years of existence. Its founder, Actor-Producer-Director-Writer Onalee Ames (seen in Run and Shall We Dance) brings more than 35 years of experience in the film industry — spanning Los Angeles, Vancouver, and Toronto — to her students.
Whether they're up-and-comers or seasoned veterans, students enjoy Onalee Ames Film Studio for being a safe haven to explore their potential as creative artists. Now there's even more reason to study at Onalee Ames Film Studio, with an exciting new slate of courses in film acting, comedy, screenwriting, and musical theatre. All brought to you in a new state-of-the-art facility in the penthouse suite at 257 Osborne Street in Osborne Village.
Isn't it time you made an entrance? Visit us at OAFilmStudio.com

Designed for beginning and experienced actors alike, The Acting Studio Winnipeg is a safe and nurturing learning environment providing aspiring and developing adult actors with training in ACTING FOR CAMERA techniques with an ON-SET like experience. These classes aim to promote the creation of stronger on-screen performances. It is also a great place for seasoned performers to hone their chops!


The Acting Studio is recognized by past and current students as one of the top acting workshops in Winnipeg. Classes are run on a month to month basis on Monday and Tuesday evenings from approx. 7-10pm. Both classes are led by local actor and ACTRA member, Darcy Fehr.


For more information about the classes click here or email Darcy. (Cost for ACTRA members is $160+gst per month)

ACTING ON CAMERA: Practical training for professional actors.

Increase your confidence and free your creativity while enhancing your understanding of the technical and creative aspects of acting for the camera. In collaboration with veteran screen actor, John B. Lowe, you will exercise your acting skills and develop your technique through scene-work shot on camera. This challenging workshop will provide you with effective tools to craft Active Connected & Truthful performances for film & TV.

Please visit the website for more information.
THE CHILDREN'S ACTING CENTER
A place where acting is fun!
​
In our weekly sessions, the Children's Acting Center provides children and teens with small group experiences that foster their imaginations, spur their abilities to present, and develop the confidence that is so necessary for all young people in today's world!

For the past fourteen years, the Children's Acting Center team has prepared dozens of Winnipeg children and teens for auditions and roles in Winnipeg's burgeoning film industry. As well, many of our young actors may not have followed through into the film and television industry but have had a terrific time, and the skills and attitudes they have developed will only benefit them as they move into other endeavors!

Check out our website for more information or contact Lois Brothers:
204-801-8318
info@childrensactingcenter.com



AUDITION TECHNIQUE MANITOBA
We offer cutting edge industry audition techniques and strategies geared towards creating professional working actors.

Since ATM's inception in 2018, our training clients have booked roles on projects like Burden Of Truth, Tales From The Loop, Tribal, Stand!, A Christmas In Tennessee, The Christmas Club, Christmas At The Plaza, Fatal Friend Request, The First Encounter, The Secret Ingredient, Starlite Christmas and many more. This gives us, we believe, one of the best success rates in town. We offer a free coaching session to any new student. Come see for yourself why our clients do so well.

Contact: paul.j.andrich@gmail.com

Facebook page


The Actors Journey with Nancy Sorel is excited to announce NEW ongoing monthly programs!
The Circle: Thursdays: 6:00 p.m. - 8:00 p.m.
Taking the mindfulness based training previously offered in our workshops to your Weekday evening. Join us to improve your focus, calm performance & audition anxiety, learn how to improve memory and expand your emotional vocabulary in order to create more present performances. This is a great
opportunity to grow your community and become plugged into your peers in a more meaningful way and build your support network of colleagues. $130

Book the Gig: Sundays: 11:00 a.m. - 2:00 p.m.
Weekly audition prep workout and self tape instruction. Perfect your self taping skills and consistently deliver audition tapes that will get you booked. Gain the knowledge and practice the skills needed in todays audition environment. Become self sufficient and free yourself from incurring self taping costs and most of all…develop strong technique and consistently compelling performances. $195
Thursdays & Sundays: Combine our courses and attend 2 classes per week to develop all of the skills necessary to grow your craft. $298

As always, we continue working with actors privately. Weekly & bi-weekly training online and one-on-one audition coaching. (Some in-person sessions may be available as we work within CDC, Health Canada & Provincial recommendations.)

For inquiries, and to book a session please send your headshot and resume to: sorel@mymts.net.
ACTRA Manitoba reserves the right to refuse notices.