Member Initiated Productions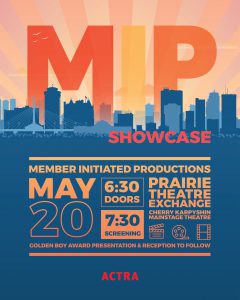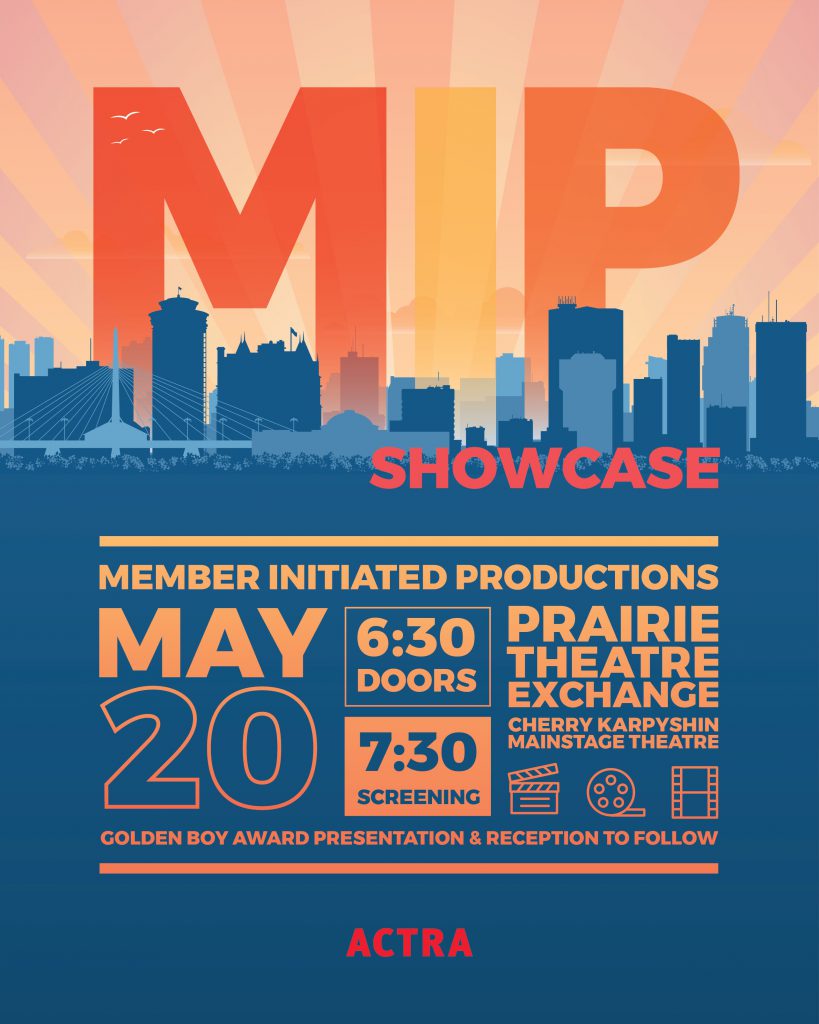 NEW:
Winnipeg Film Group will contribute a $500 credit to the eight MIP Grant recipients. Recipients will need to purchase a WFG membership with the production add-on in order to utilize this credit.
The credit will be good for:
– Equipment Rentals
– Studio/Edit Suite Rentals
– Workshops
---
The MIP Program is designed to stimulate the desire of ACTRA members to come together and create original works of art without requiring the financial resources to pay established daily fees to performers. It is also intended to encourage ACTRA members to develop their skills as actors, and in other key creative areas.
Under this Program, the role of the 'producer' is played by the partnership that is created by the members who come together. ACTRA's role – through ACTRA PRS – is to represent performers' interests in the commercial exploitation of the project in the marketplace.
The Member Initiated Production Award, or "Golden Boy Award" (Member Choice Award), is presented annually at the MIP Showcase by ACTRA Manitoba to the "Most Outstanding MIP" Member-Producer(s).
The grant application deadline is October 31, 2022.
Accident on Set Application Form